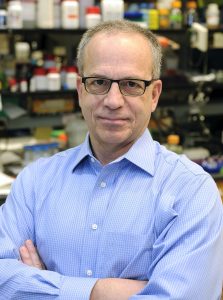 Opening Lecture : 
Burkholderia cepacia complex, past, present and future
John J Lipuma, MD
Professor,
Pediatric Infectious Disease, Pediatrics
Area of research:
Microbiome of airways in cystic fibrosis; microbiology of respiratory tract infection in cystic fibrosis.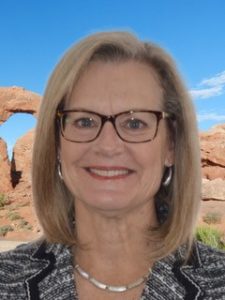 Keynote lecture:
Contact-dependent growth inhibition (CDI) system-mediated competition, cooperation, and DNA transposition in Burkholderia
Peggy Cotter, Ph.D.
Professor and Associate Chair
University of North Carolina – Chapel Hill
Peggy A. Cotter earned a B.A. with majors in Microbiology and Psychobiology from UCLA in 1980, then completed a Medical Technology Training Program and worked as a Clinical Laboratory Medical Technologist for six years in the Bowyer Oncology Clinic Laboratory at UCLA before returning to graduate school. She earned a Ph.D. in Microbiology and Molecular Genetics at UCLA in 1992, then did post-doctoral studies in Microbiology and Immunology in the UCLA School of Medicine with Jeff Miller, studying bacterial pathogenesis. Dr. Cotter established her own laboratory at UC Santa Barbara in 2001. She moved to the University of North Carolina – Chapel Hill in 2009, where she is Professor and Associate Chair in the Department of Microbiology and Immunology. Dr. Cotter served as an editor for Molecular Microbiology from 1996 to 2017, she has served on multiple NIH study section panels (chairing PCMB), and has Chaired or Co-chaired several regional and international scientific conferences. She served as Division B Chair and Divisional Group II Chair for the American Society for Microbiology (ASM) and served as the ASM President from 2017 to 2018.
Dr. Cotter's research is focused in two areas. One is aimed at understanding mechanisms underlying the ability of Bordetella pertussis, the causal agent of pertussis (aka whooping cough), to cause respiratory infection. Dr. Cotter's laboratory is conducting research to understand how two separate regulatory systems control virulence gene expression in a coordinated manner to optimize colonization and persistence in the lower respiratory tract. Her lab also studies how a large surface protein called filamentous hemagglutinin (FHA), which is a critical adhesin and a component of acellular pertussis vaccines, is translocated to the bacterial cell surface and ultimately released. FHA is a prototypical member of the Two Partner Secretion (TPS) pathway. The second major area of research in the Cotter lab is aimed at understanding how bacteria in the genus Burkholderia use a class of TPS proteins known as Contact-Dependent Growth Inhibition (CDI) systems to cooperate and compete with neighboring bacteria. We are exploring the possibility that Burkholderia cepacia complex strains use CDI systems during infection of the respiratory tract of individuals afflicted with cystic fibrosis.